OVER 75 YEARS OF EXPERIENCE
OUR EXPERTISE AT THE SERVICE OF YOUR PROJECTS...
OrigaLys - Specialist in electrochemical analysis and measurement devices are designed
and manufactured
in France, in Lyon. Over 75 years of experience
in electrochemistry
From Tacussel to OrigaLys. Our solutions are evolving
for you according to your
demands and needs. A team available
by email, telephone
and online chat.
Discover our new products!
Thanks to our multiplexer, program your methods on a multitude of cells.
To do this, simply add up to 9 Origa

Mux

to your OGF measurement channel / OGF system.
Get up to 72 cells for one measuring instrument!

Carefully analyze the corrosion rate in situ!
Perform non-destructive measurements of corrosion rates with our field instrument.

Opt for our new OpH

228

expert pH meter dedicated to industry.
Ability to maintain measurement history and perform customizable measurements during calibration.
It describes chemical phenomena coupled with reciprocal exchanges of electrical energy. Electrochemistry includes all technologies and techniques resulting from its scientific work, such as work relating to electrolysis, corrosion, batteries, fuel cells, accumulators and electrodeposition.
Our electrochemical measurement solutions
The OrigaFlex multi-channel system
OrigaFlex Potentiostats and galvanostats
A real flexible system that adapts to your needs
Combinable power: 500 mA, 1A, 5A et 10A
Anti-corrosion quality control

ASTM F2129 standards

Gain the trust of a CE or FDA marking auditor with OrigaLys solutions. In order to comply with ASTM standards, we support you in the implementation of the various tests required and especially in the understanding of phenomena.

Practical work - PW

Opt for an instrument made in France, benefiting from a real filiation with Radiometer Analytical. Its recent design guarantees a sustainable investment. In addition, its modern and "nice" design appeals to students, with its "cutting-edge equipment" side. Our instruments are ideal for teaching Practical Work in IUT or PC Preparatory Classes*.
Finally, the software is easy for students to handle.

Electrocatalysis

"It performs [the OrigaFlex Bi-potentiostat system] perfectly standard measurements such as disk ring measurements (RRDE) of nanoparticles or discharge or charge curves of battery materials. We used it, for example, in our recent publication for Chem-SusChem."
Dr. Risch, Georg-August-Universität Göttingen, Germany.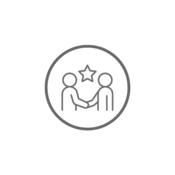 customers spread all over the world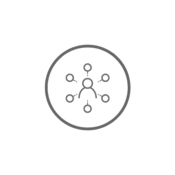 distributors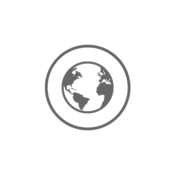 Conception et Vente d'Appareils d'analyse en Électrochimie :
Potentiostat, Galvanostat, Impédancemètre et accessoires.
Founded in 2010 by R&D engineers from a famous French manufacturer of Potentiostat, Galvanostat and Impedance meters EIS (Tacussel then Radiometer Analytical), Origalys ElectroChem SAS is based in Rillieux-la-Pape, 10km from Lyon (Rhône, France).
OrigaLys draws on more than 75 years of experience and a distribution network in more than 60 countries to offer a complete range of instruments:
Single-potentiostats, galvanostats and impedance meters

Multi-potentiostats, galvanostats and impedance meters

Rotating electrodes

Current booster

Low current probe
Electrodes (Reference, auxiliary, work, pH, ISE, conductivity cell, µ-electrodes, etc).

Cells

Battery Holder

Magnetic stirrer
Since 2020, Origalys continues to innovate and diversify by offering its 1st pH meter (direct heir to the PHM210): OpH218.

Need specific advice or support? We are listening to you.